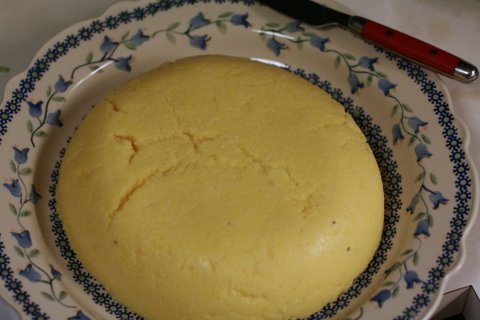 I cook a lot.  Not really by choice.
I have a lot of food sensitivities.  More than I can list.  So anything that comes pre-made in a box or bag  is usually  off-limits to me.  So I cook.  A lot.
And I've learned to like it.  And even love it.
Because it's no fun going through life doing things you don't like.
This week, I made polenta.
It was absurdly easy and really tasty.  I can't believe anyone bothers to buy those pre-made logs when it's so easy to make yourself and far yummier.  I'm hooked.