For 8 weeks.
I found a path.
It was covered in brambles.
I followed it anyways. My own art. My own challenge.
I made the time to charge through those brambles, get stuck with thorns, step through mud, and scramble up rocks.   Time that I did not have but I made anyways.
For 8 weeks.
I rehearsed for Much Ado About Nothing.  For those same 8 weeks I trained for my first Sprint Distance Triathlon.
For 8 weeks, I made myself eat enough, sleep enough, be enough.
I did not clean the house. I barely did dishes. I barely saw my child. I had just enough time to get through my day. When I felt sick, I swam anyways. When I felt tired or injured, I rehearsed anyways.
I thought it was too much.
I thought I was over-committed.
I cried and regretted and my child punished me with torrents of tears at every departure.  
A man I love told me it was okay to give up: it was okay to admit I was over-committed and to drop something.  To know I tried and couldn't.  And it's okay to try and then…know it's enough.  I wept and felt relieved.  Then I woke up in the morning to realize that I could not 'give up.'  No, no, that would be failure.  But I could be okay with doing my best.  Not the best of another.  Just my best.
So I kept on down that path and made friends with the thorns.  Their stings warning me to dance higher out of their way.  The slips on rocks reminding me to look closer and step lighter.  The caked mud simply something to put up with, or sling in delight at an unwary partner.
Then, on that one weekend, eight weeks later, I opened my show and completed my triathlon in one big rush.
And I loved it.
I looked back at those 8 weeks and I loved those too.  The tears were so minor; the fear so small.
I recovered from the race and closed my show with an impish grin, a rock hard stomach, and dreams of future triumphs.
It all ended.
And I got horribly sad.
So I stopped eating good food and started eating chocolate and drinking too much coffee.  I stopped sleeping right and found myself up at 1am for no reason other than that I couldn't sleep.
There must be a middle.  Not a balance.  Not that damn word: balance.  But a middle.  A middle somewhere.  A path.
To find the time to create art, create physical triumph…to have time to put my child to bed and live in a tidy home.  To put it all together and not slump down in sadness when it is all over.  
When the goal has diminished to a past accomplishment: to set the new goal all over again.  The new goal that feels no greater than the last but will be even more important.
How do I do this?
Do not answer.  I do not want to hear it.  Because I know the answers.  I just do not know how to put them into practice.  My brain moves too quickly; my body moves too slowly; my heart moves in tides.
I am bowled over by paperwork; I am lost amongst the ants invading my kitchen counters; I am grown over by the weeds in my backyard; I am snowed in by bills I cannot pay.
But when I expand my back ribs in the deep inhalation of a voice about to be, when I tuck my chin and watch the line in the pool race by, when the burning of my quads forces me to engage, when I sink into the eyes of another artist, there is nothing but my body in motion.  There are no papers, no dishes, no late fees.  There is just me moving through space.
My mind is at ease.
My heart releases.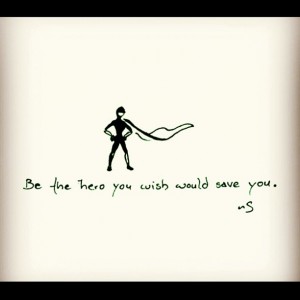 My spirit soars.
There is a path…somewhere there is a path that I will make and I will not so easily lose it this time.